Laser Resurfacing (Microlaser Peels)
Laser Skin Resurfacing (Microlaser Peels) produces dramatic & long lasting skin improvement.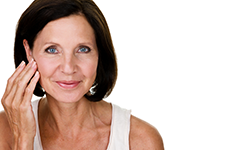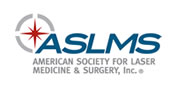 Laser resurfacing (Micro Laser Peels), also known as laser peel, corrects skin texture and signs of aging. Laser resurfacing removes the top layers so that smoother skin forms that looks younger and more vibrant. Existing wrinkles and scars are greatly minimized. Laser skin resurfacing results are more dramatic and longer lasting than other superficial treatments, such as chemical peels or microdermabrasion.
Questions about Laser Resurfacing?
Laser Skin Resurfacing FAQs

How does Laser Skin Resurfacing (Microlaser Peels) work?
Laser skin resurfacing treatments use a laser to remove areas of damaged or wrinkled skin, layer by layer. Compared to microdermabrasion, a Microlaser Peel is a partial to full epidermal peel (20-50 microns) and is performed with a topical anesthetic. The procedure is typically repeated three to six times spaced weeks apart depending on the depth of the peel. This procedure is most commonly used to minimize the appearance of fine lines, especially around the mouth and the eyes. It is also effective in treating facial scars or areas of uneven pigmentation. Laser resurfacing may be performed on the whole face or in specific regions.
Laser Resurfacing – an important advance in skin rejuvenation.
Laser resurfacing (Micro Laser Peel) offers the physician more control in the depth of penetration of the skin surface, allowing increased precision and safety in treating delicate areas, such as around the lips and eyes. Using the appropriate laser, the desired depth of the microlaser peel is programmed in, achieving a percise depth of skin to be removed. During the healing process, new skin cell and collagen formation occur, resulting in younger looking skin.
Post-treatment care for Laser Skin Resurfacing is an important part of the treatment.
Recovery is integral to the success of laser resurfacing. Depending upon the depth of the laser skin resurfacing and the individual's ability to heal, recovery times may vary. A pink to red surface color may remain for several days followed by a few days of peeling skin. After the treatment you will need to apply an ointment for several days. Prescription medication may be prescribed depending on the patient and the depth of the peel.
What are the possible complications of laser skin resurfacing (Micro-Laser Peels)?
All procedures carry some degree of risk. With the latest lasers, available at our New Jersey spa, the risks are low. Common side effects may include crusting, mild swelling, redness or brown discoloration at the treatment sites. Some patients may require bleaching creams to help regulate skin color following laser resurfacing. Significant pain, swelling and infection rarely occur and can be minimized by techniques and post procedure care.
Get the Facts about Laser Skin Resurfacing
Of course, we'll be glad to answer your Laser Skin Resurfacing (Micro-Laser Peel) questions personally, so don't hesitate to call The Elizabeth Roche MedSpa in Bergen County New Jersey at 201-505-1020.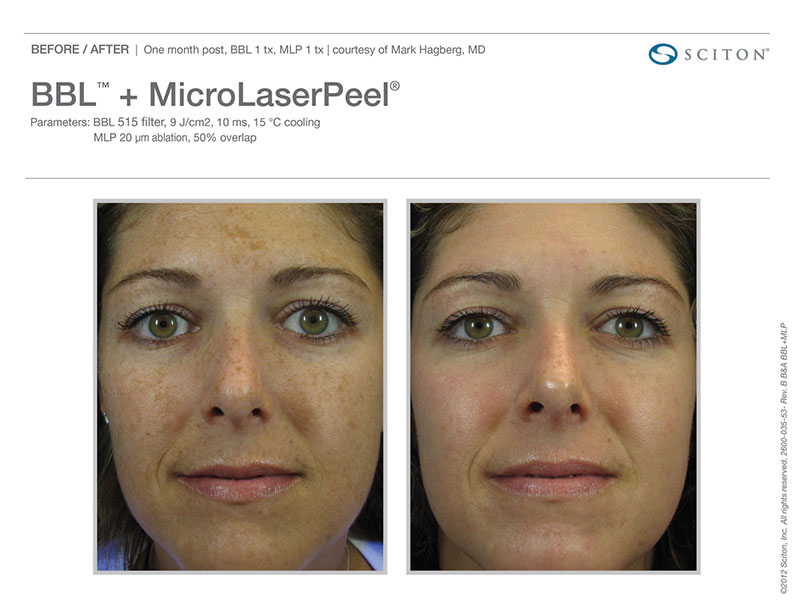 FRACTIONAL CO2
ACTIVE/DEEP FX LASER
Restore * Replenish * Revive * Refresh * Rejuvenate Your Skin
We can treat sun damaged, wrinkled or acne scarred skin with one treatment of the Fractional CO2 Active or Deep FX Laser, with as little as one week minimal down time.
A More Youthful You is Only A Treatment Away
If you are considering doing Fractional CO2 Laser, we suggest that you schedule your appointment soon as availability is limited.
A 50% deposit is required to hold your appointment and balance is due the day of your treatment.
Consults are necessary prior to treatment. 201-505-1020