Radiesse(+)
Radiesse (+) is an FDA approved dermal filler that contains 0.3% Integral Lidocaine, a local anesthetic. It is similar to the traditional Radiesse with the addition of Lidocaine. Lidocaine was added to reduce discomfort during and after injection.
What is RADIESSE (+) used for?
Radiesse (+) temporarily adds volume by smoothing moderate to severe facial wrinkles and folds, such as nasolabial folds—the creases that extend from the corner of your nose to the corner of your mouth. Dr. Roche will inject the product to make the wrinkle shallower and smoother. Dr. Roche injects Radiesse (+) in additional areas of the face such as the cheek bone area to help lift and support the face.
How long do treatment effects last?
Although each patient and treatment effects will differ, the results are shown to be immediate and can last up to a year.
Has RADIESSE (+) been studied?
Radiesse (+) has been approved by the FDA and extensively studied. It has been shown to be safe and effective when injected by an experienced injector such as Dr. Roche.
Reduction of folds in the face one week after treatment.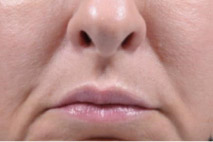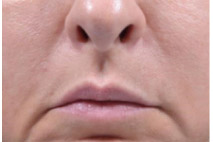 *Individual results may vary
Call our Bergen County, NJ office to schedule a consultation with Dr. Roche to discuss if a treatment with Radiesse (+) is right for you.