Restylane Silk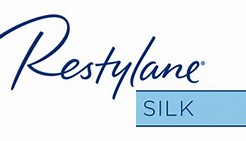 Restylane Silk is a new dermal filler from the Restylane family that has been approved by the FDA. Dr. Roche can use Restylane Silk to subtly enhance the lips, smooth wrinkles and lines around the mouth, and correct fine lines in other areas of the face.
What is Restylane Silk made of?
Restylane Silk is a clear gel formulation of hyaluronic acid, a substance naturally present in your skin. Restylane Silk contains 0.3% Lidocaine, a local anesthetic, which provides additional comfort.
What sets Restylane Silk apart from other Restylane products?
Restylane Silk is designed to provide natural-looking results. It is made of smaller, smoother particles than those used in other Restylane products. Its unique particle gel formula, along with an ultrafine needle improve accuracy and gives you softer, more precise results.
What our Patients are saying
From our experience at the Elizabeth Roche MedSpa in Bergen County, NJ, patients have been reporting a comfortable almost painless treatment and smooth beautiful results. Dr. Roche uses Restylane Silk to correct the volume loss under the eye area creating a rested refreshed appearance.  Please call our office to see if Restylane Silk is the right treatment for you 201-505-1020.