Dysport
The Alternative to Botox®
Dysport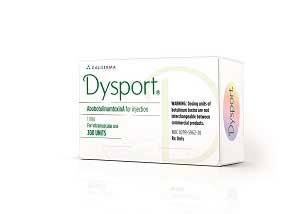 What Is Dysport®?
Dysport is an alternative neurotoxin, similar to Botox®, and is made by Galderma, the same company that brings you the Restylane® family of products.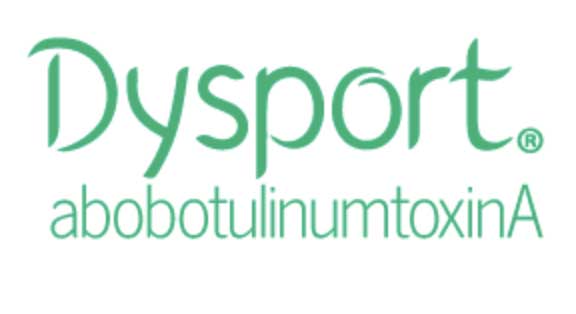 Dysport® neuromodulator is an FDA approved injection that has been used in the United States for many years and in Europe even longer.
Dysport® was evaluated for safety and efficacy in robust clinical studies which included approximately 3,000 patients and 10,000 injections at more than 80 clinical study sites in the U.S. It was found to be safe and effective for most patients with few to no side effects, contraindications, or complications.
How Does Dysport® Work?
Dysport® is considered the one of the top wrinkle remover injections, simple, effective and non-surgical, just like Botox® and Xeomin®.
Working similar to Botox® to reduce frown lines and wrinkles, Dysport® injections relax the facial muscles on the forehead, between the brows and in the eye areas. Like Botox®, Dysport®, which was formerly known as Reloxin in Europe, is also made from botulinum toxin (type A) and is administered in the same way as Botox®.
The injections are placed strategically on your face and administered using an ultra-fine needle after applying numbing cream to the areas to be treated. Most patients report that there is little pain or discomfort during the procedure and side effects like swelling or redness are minimal. Most patients return to their normal activities following their treatment.
With Dysport® injections, some patients may find that their results last longer than the average 3 months, therefore needing fewer treatments per year and overtime saving on cost. This makes Dysport® a better choice than alternative neurotoxins for many patients.
Benefits of Dysport®
There are many benefits from being treated with Dysport® as well as other neurotoxins, including but not limited to:
Dysport® relaxes the muscles that create fine lines and wrinkles for a short period of time. Rather than just concealing wrinkles, this approach restores a more even skin texture by addressing the root cause of wrinkles.
The majority of your facial muscles will be unaffected by this procedure. You'll still be able to express your emotions and your face won't appear robotic or frozen. This is achieved with an artistic touch resulting from skilled training and a solid grasp of facial anatomy and aesthetics.
Dysport® can be used to treat a wide variety of areas including the horizontal forehead lines that come about when raising the eyebrows, the glabellar lines also known as lines in between your eyebrows, and crow's feet at the outer corners of the eye that come from squinting and smiling.
Dysport® has a quick onset with the results starting in just two or three days.

Schedule Your Dysport® Consultation Today at the Elizabeth Roche, MD MedSpa

To find out more about Dysport® or to schedule your appointment for Dysport® injections in Bergen County, New Jersey at our beautiful medical aesthetic office, please call us at 201-505-1020. The Elizabeth Roche, MD MedSpa team is available now to provide you with comprehensive cosmetic care in a safe, comfortable setting.

If you would like to enhance and preserve the results you achieved by injections, opt for skin care produced by a medical provider. I have created a line of skin-nourishing face care products with some of the most effective ingredients available on the market. Browse my skincare line here.