Meet QWO®: The 1st FDA-Approved Injectable to Treat Butt Cellulite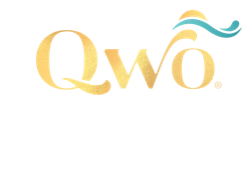 There are many treatments currently on the market that claim to reduce cellulite, get rid of cellulite completely, or claim to be the best cellulite treatment available. Since each body is different, no one solution has proven effective for a large number of women – until now.
What Is QWO®?
QWO® is the first and only FDA-approved injectable treatment for moderate to severe buttock cellulite. It's minimally invasive, requires no surgery and very little downtime.
At the Elizabeth Roche, MD MedSpa, I'm excited to offer this innovative new treatment to help my patients achieve smooth, supple-looking skin on their buttocks with less risk than some of the more invasive cellulite reducing treatments available today.
How Does QWO® Work?
The active ingredient in QWO® is collagenase clostridium histolyticum-aaes, a collagen-degrading enzyme that works to melt away the fibrous bands of tissue that pull skin and fat inwards, creating the classic bumpy look of buttocks cellulite.
These bands, called fibrous septae, are the primary cause of cellulite. Think of them like "strings" that are attached to the inside surface of your buttocks on one end and attached to the deeper muscles on the other. When the string is pulled taut by the muscles, it pulls the skin in with it, creating the appearance of a divot outside.
QWO® gradually dissolves fibrous septae over time, allowing the skin that was being pulled inward to release and smooth out. It requires three separate treatments, spaced approximately 21 days apart for maximum efficacy.
Is QWO® a More Effective Cellulite Treatment Than Anti-Cellulite Creams?
Anti-cellulite creams can work to help smooth the appearance of cellulite from the outside by hydrating and firming the top layers of the skin. However, they are superficial temporary fix and lack the ability to reach deep into the buttock tissue and have any effect on the fibrous septae that are pulling the skin inwards.
This is where QWO® provides innovative, never-before-seen results. With a few simple injections, my patients can begin to see their buttocks become smoother, less dimpled, and bikini-ready.
Who Is a Good Candidate for QWO® to Get Rid of Cellulite?
QWO® is generally considered a safe cellulite treatment for most people. However, there are some patients who should not receive QWO®, including those who are allergic to collagenase or any other ingredients in the solution, or who have any type of infection in the area to be injected. If you are pregnant or nursing you should not receive this treatment since it has not been studied in pregnant and nursing mothers.
During your consultation, we will discuss the benefits of QWO® versus potential risks if you have bleeding or blood clotting disorders. It is important that you inform us of all the medicines you take, including over-the-counter drugs, herbal supplements, and illicit drugs.. Since bruising is quite a common side effect, you will need to eliminate medications, vitamins, herbal supplements and foods that inhibit platelets function.
Typically, potential issues are easily manageable and most clients can enjoy the benefits of this innovative new butt cellulite treatment without worry.
Does QWO® Have Risks or Side Effects?
Like most cosmetic injectables, QWO® has a very small risk of allergic reactions and/or side effects. The most common side effects from QWO® treatment is severe bruising, swelling at the injection site, mild pain, itching, and warmth in the area. These are all normal and should resolve quickly with minimal discomfort.
Uncommon or rare side effects include the potential for an allergic reaction, including anaphylactic shock. Seek immediate emergency medical attention if you experience hives, difficulty breathing, dizziness, chest pain, or low blood pressure after receiving QWO® cellulite treatment.
What to Expect During Your QWO® Cellulite Treatment at the Elizabeth Roche, MD MedSpa
When you meet with me for a QWO® consultation, I begin by documenting your full health history and discussing your aesthetic goals. Together, we'll decide on a cellulite treatment plan that is best for you and fits your lifestyle.
Prior to the procedure, I will examine the area while you are standing, photos will be taken and we will discuss the cellulite dimples that you would like to have treated. These dimples will be marked and photos retaken with the markings. Next you will lay down on a comfortable exam table while I clean the areas to be treated. I will then gently and strategically inject the QWO® solution at the predetermined places.
After your treatment, your skin will be cleaned and you will be allowed to dress. Our team will monitor you for any rare negative side effects before allowing you to go home or return to your daily routine.
Book Your QWO Consultation Today
Do you want to reduce cellulite before an event or are you ready to get rid of cellulite for good? The Elizabeth Roche, MD MedSpa can help. Book your QWO® consultation with me today to learn more about how a simple injectable can change your body and boost your confidence. Call now at 1-201-505-1020.